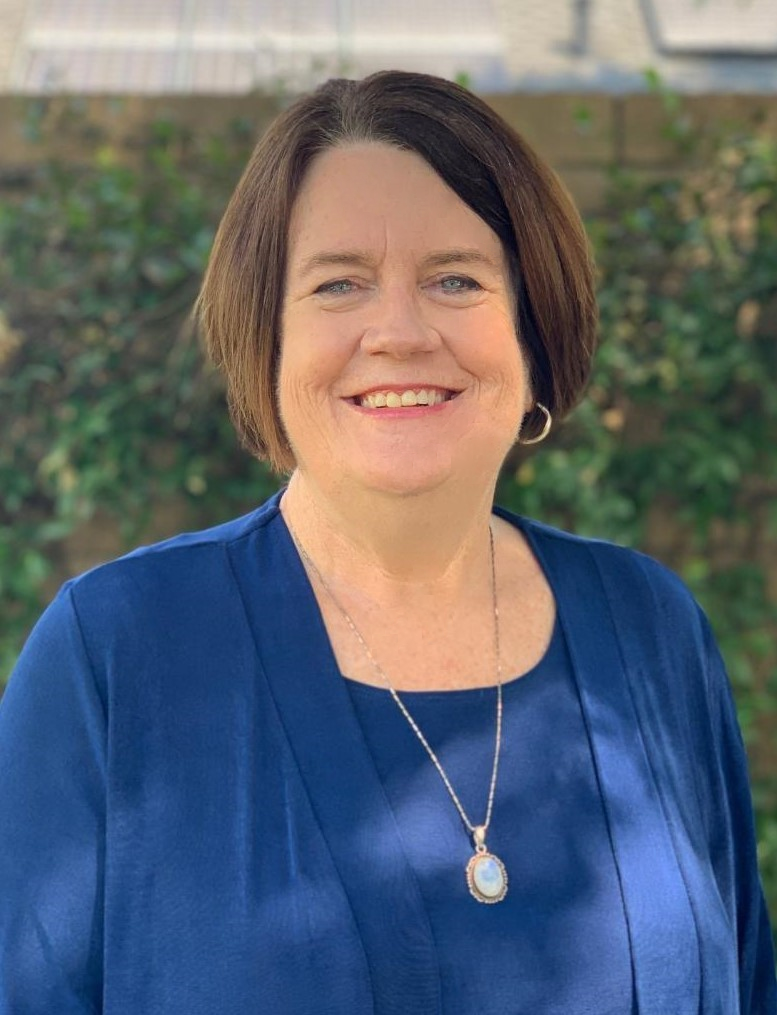 Reverend Kim Skilling                                                                                                                                  Pastor
Kim Skilling became pastor of First Anaheim in October 2016. She is an Orange County girl who has returned to her roots after serving churches in Maryland, Colorado and Missouri. A graduate of Colorado College and Princeton Theological Seminary, some of her favorite things about being a pastor are opportunities to share stories—God's and each others'—and to join others in recognizing the presence of God in all the ordinary and extraordinary moments of life. She finds joy and renewal in spending time with her family, traveling the world, reading, binge watching Netflix (often to make treadmill time more tolerable) and laughing with friends. Together, Kim and her husband, Steve Ranney (who is the pastor of Tustin Presbyterian Church), have three children and two grandchildren. They live in West Floral Park, Santa Ana, with their rescued Boxer mix dog, Auggie.
Kim may be contacted directly at pastorkim@anaheimfirstpres.org.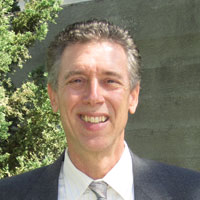 Dr. David Hughes
Music Director
David was born and raised in the Bay Area and first came to Southern California to attend Biola University after which he met future wife Carol while they both attended USC where David received a Doctor of Musical Arts degree. Teaching at Azusa Pacific University, says David, allows him to serve the greater So Cal church community with his traveling Bel Canto Women's Choir and the extra joy of training graduate choral conductors toward their Masters degrees in that field. Music missions to Romania, Haiti, Indonesia, England and many of the United States have also allowed David to serve the church on a world scale. Leading the choir and music ministry of Anaheim First alongside Carol is a re-found dream come true!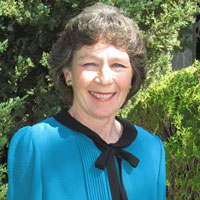 Carol Hughes
Organist/Pianist/Accompanist
Carol is a graduate of Westmont College and holds the Master of Music degree in piano performance from the University of Southern California. When she is not at the organ console of Anaheim First Pres, Carol accompanies the Concert Chorus and Ensemble Singers of the Southern California Children's Chorus, the Biola University Women's and Men's Choruses, and numerous school choirs. Collaborating with her musical family is her greatest joy . . . and cats!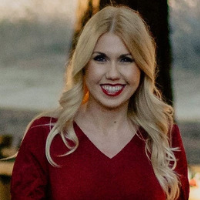 Church Administrator
Leah Wojtanowicz 
Leah grew up as a Missionary Kid/Pastor's Daughter in the beautiful country of Thailand. She speaks Thai fluently and is the oldest of six children. Some of her hobbies are Kickboxing, Cycling, Running, Hiking, Cooking, Photography, Writing, Singing, Playing Guitar, and spending time with her husband, Jonathan. She is also raising a Bengal Cat (half Asian Leopard, half domestic) named Shere Khan who has quickly become a church mascot. You can follow all the outdoor adventures of Shere Khan on his very own Instagram page: khan_thebengal.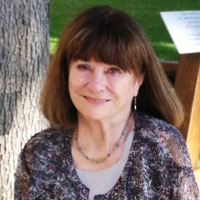 Cathleen Schamp                                                                                                                                                                             Associate Treasurer
A third generation Californian, she was born in Orange, sometime in the last century!! Cathy was an Air Force brat and traveled with her family until she entered California High School in Whittier, California. After graduation she met her husband, Jim, at Fullerton College. They have been married 55 years. After graduation from Chapman University, she began teaching Business Education at Loara High School in Anaheim and after their son was in school she began teaching Business and Computer subjects at Irvine Valley College, retiring after 23 years in 2001. In 1990, while still teaching, she also took on the part-time "fun" vocation as a travel consultant, specializing in rail travel, and loves going on cruises (by rail and sea). Cathy continues to work in travel when she is not helping in her function as associate treasurer.
Involvement at Anaheim First Presbyterian Church:
Joined the church in 1959 while dating her future husband (already a member) and has been a faithful member of the church and Chancel Choir ever since. She has been a deacon and has helped out in various areas throughout the years. After retirement from teaching, she volunteered to help with the computer functions connected with the job of treasurer, which has proved to be a challenge as well as a way to keep up with church activities and its internal functions.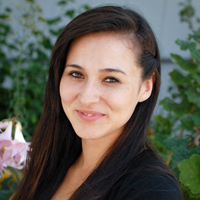 Saray Dimas
Nursery & Toddler Care Coordinator
Saray grew up in Anaheim and is currently attending school to receive her teaching degree while she teaches full time at a local Montessori school. She likes doing arts and crafts and crocheting. Though she loves everything about children, some of the things that bring her the most joy are their laughter, smiles, silly jokes, and kind gestures.  Saray sees children as instigators of joy in the world, and is grateful to be coordinating AFPC's Nursery care, working with the little ones of culturally diverse churches on campus every Sunday morning!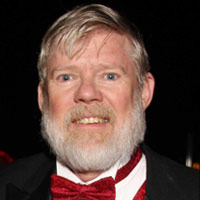 Rick Connor
Treasurer
Rick works for Quadramed/Harris in Information Technologies. He has been an on-site customer service representative for the patient and clinical database at Rancho Los Amigos National Rehabilitation Center in Downey for the past 18 years. He is married to Virginia (Ginny) and has three children, Carolee, Samantha, and Sean, who are all now married and living in the local area. His favorite activities (besides family time) include watching OCC volleyball, speech forensics, travel, as well as just puttering around the house.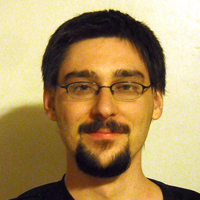 Abbott Hatch
Church Sexton
General handyman and DIY guy, Abbott has lived most of his life in Anaheim and served occasionally as "that guy who sets up for events in the hall". However, he became more frequently seen on church grounds when asked to run audio equipment for Anaheim Community Theater's production of "Twelve Angry Jurors". This became a regular position for all subsequent productions, and, along with a bit of notoriety for small repairs and versatility, led eventually to his current employment with Anaheim First Presbyterian.