We are here to help in this difficult time.
A memorial service at Anaheim First Pres is a celebration of life and a witnesses to the resurrection. We affirm the hope of heaven and the good news of God's care to all who grieve.
Pastors
One of our pastors should be notified as soon as possible after the death of a loved one. Our pastoral staff is available to provide comfort and also to assist with the practical planning of the memorial service.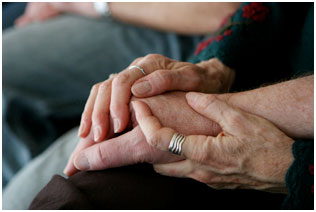 For more information call the church office at 714-535-2176.